A VoIP phone, also known as an internet phone or SIP phone, uses Voice over IP technology to send and receive calls over the Internet rather than over your cell phone network. This allows you to connect to your office desk phone from anywhere you have an internet connection, including when you're traveling overseas and want to keep in touch with your work colleagues or when you want to talk with clients or suppliers without using expensive international roaming plans on your cell phone provider. There are plenty of other advantages of using VoIP over a traditional landline or cell phone, and we'll take a look at them here.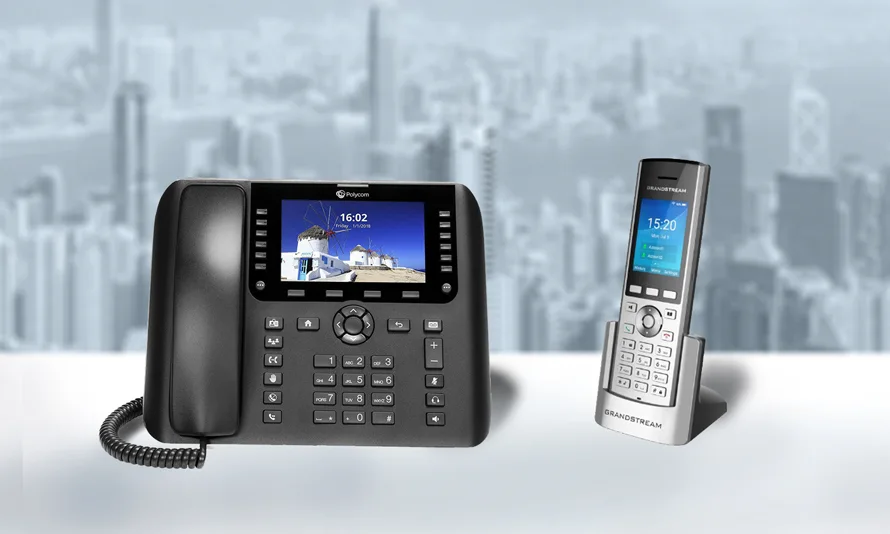 VoIP phones are cheaper
VoIP phones also allow you to customize your number or keep your current one. They also have the advantage of being able to use your current cell phone plan instead of having to buy an expensive new plan just for your home phone. Lastly, they are much more secure than cell phones because they use encrypted software that is difficult to intercept or hack into. For these reasons, there's no reason not to switch over to a VoIP phone if you're looking for better service and better prices.
VoIP phones have more features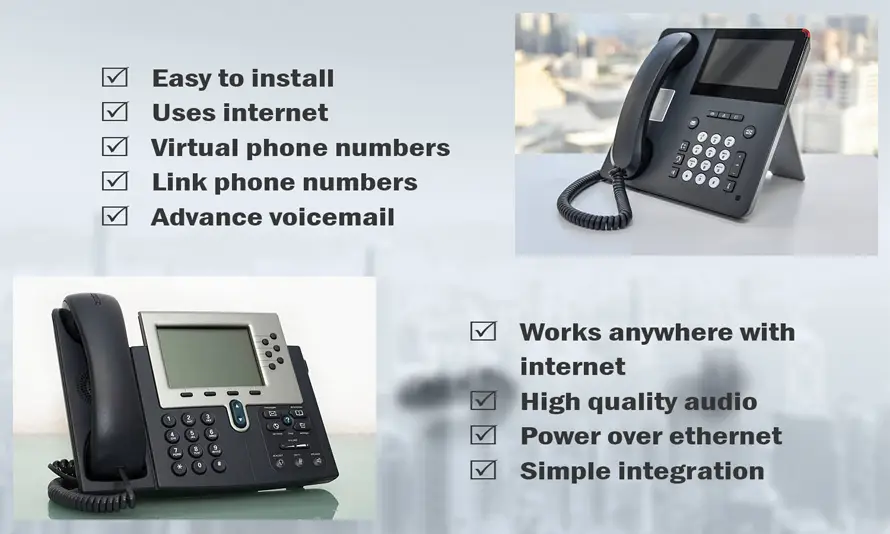 VoIP phones are more advanced than your average cell phone. They offer things like Skype, caller ID, voice mail, conference calling, and so much more. Plus you can use your VoIP phone with any WiFi connection so you don't need to pay for expensive long-distance service. If you're looking for an alternative to your old cell phone or if you want to make the switch, then a VoIP phone is the way to go. VoIP phones have all of the features that you would find in a traditional landline phone, but without all of the costly costs. What's better? The installation process is super easy too!
VoIP phones are more reliable
Cell phones are notorious for not working in certain areas of the world, but VoIP phones can work anywhere with an internet connection. In areas where cell phone service is spotty or nonexistent, like rural communities or disaster areas, VoIP phones provide peace of mind and security. This makes them invaluable for emergency response professionals who need to make contact when there's no other way to do so. It also provides an easy-to-use solution for remote workers who need to stay connected at all times.
VoIP phones are much more reliable than cell phones because they're less susceptible to environmental factors like weather, and physical obstructions such as mountains, buildings, and trees that can interrupt service on a traditional phone network.
VoIP phones use the internet instead of cellular networks

VoIP phones are different than cell phones in that they use the internet instead of cellular networks. This allows them to be more affordable, while still providing the same reliability as a landline phone. VoIP phones also allow you to do many of the same things that you can do with a cell phone, like: make and receive calls, send text messages and emails, connect with social media sites like Facebook and Twitter, make Skype calls, etc. They are also very easy to set up since you just need an internet connection and a power source.