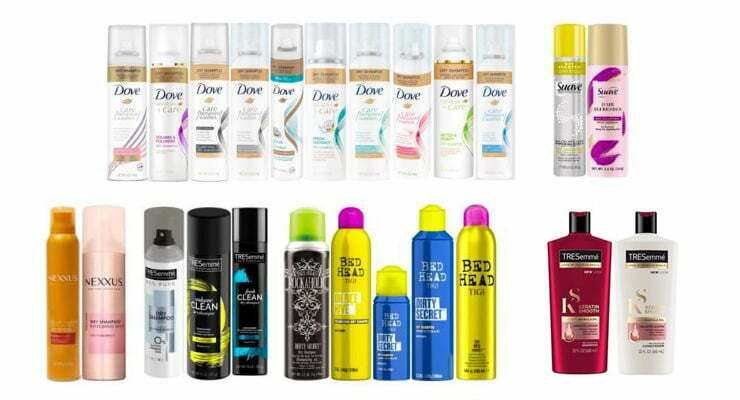 Popular Shampoos and sunscreens recalled.
Shampoos of leading brands have been recalled following suspicions of the presence of a chemical that causes cancer. Aerosol dry shampoos have been withdrawn, including the dove of global cosmetic giant Unilever. The action was taken after it was suspected that benzene, a chemical that could cause cancer, was mixed. Unilever has recalled products manufactured before October 2021.
The information appeared on the food and drug administration's website on Friday. Products from brands such as Nexxus, Suave, TRESemmé, and TIGI (Rockaholic and Bed Head), which make aerosol dry shampoos for hair, have also been recalled. The amount of benzene found in the products has not been released. According to health experts, using products containing benzene can lead to blood cancer.
The recall was initiated in May 2021 after an analytical lab named Valisure, based in New Haven, discovered benzene in such products. "The benzene present in products such as aerosol dry shampoos may affect people and we are seriously investigating this issue," said David Light, chief executive officer of Valisure.
What is a Dry shampoo?
Dry shampoo (also called aerosol dry shampoo) is a new concept in the world of personal hygiene. They are easy to use and are last-minute savers. This is the reason why people are attracted to them. These shampoos are applied directly to the hair. These are in powder form and are available in sprayers and tins. Dry shampoo is a waterless way to keep your hair fresh and oil-free. Such shampoos can be made of cone starch and rice starch. After being applied, they, unlike normal shampoo, are not washed off.
Dry shampoos often include propellants such as propane and butane. They are made by purifying crude oil. Benzene is a chemical present in petroleum products. The Food and Drug Administration has confirmed that benzene propellants are harmful. While the FDA has not set limits on benzene that can be added to cosmetics such as dry shampoos, it has specifically instructed not to add harmful substances to people in such products.
Aerosol Sunscreens are also recalled
Over the past year-and-a-half, there have been reports against several aerosol sunscreens, including Johnson & Johnson's Neutrogena, Edgewell Personal Care Company's Banana Boat, Beiersdorf AG's Coppertone, and Unilever's Suave. These companies have also recalled similar products in the last 18 months.
Aerosols is more common in sprayers
The problem of aerosols is more common in the products that are sprayed. "That's why the dry shampoo was recalled," Unilever said. The initial assessment is that the problem lies in the propellants that take the products out of the cans of such products.