---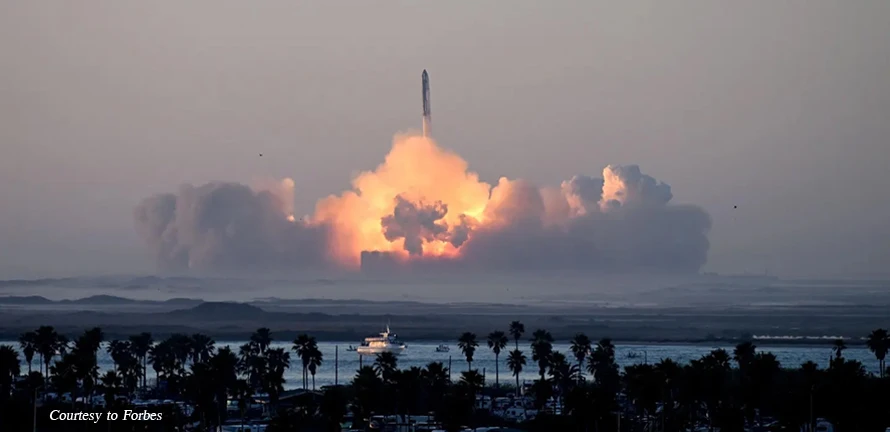 Space exploration encounters various challenges like zero gravity, intense radiation, and immense distances. Overcoming these hurdles demands years of technological advancements and dedicated research efforts.
Following a previous explosive launch in April, SpaceX embarked on a second attempt to launch its Starship deep-space rocket system after months of reconstruction. However, the outcome did not align entirely with the plan.
The uncrewed Starship spacecraft took off using the most powerful rocket ever constructed on a Saturday morning. Unfortunately, both the spacecraft and the Super Heavy rocket booster were lost shortly after liftoff.
The ignition of the 33 massive engines in the Super Heavy rocket booster propelled Starship safely into the initial stages of flight. For the first time, SpaceX implemented a technique called "hot staging," where the spacecraft forcibly separates from the rocket booster.
However, following this stage, the rocket booster exploded in a fireball over the Gulf of Mexico. Initially, Starship continued its trajectory smoothly, but SpaceX lost communication with the spacecraft. Consequently, the system's software terminated the flight to ensure it remained on the intended path.
Originally designed to almost complete an orbit around the planet before returning, this test flight faced unexpected challenges. Nevertheless, the data gathered from this endeavor will play a crucial role in guiding SpaceX's future steps toward realizing the ambition of making humanity a "multiplanetary" species.
Hi…Just have a look at this also!